---
Marker is a Browser Add-On that lets you draw on any Website.
Please first navigate to a website, then press on the toolbar button to activate the add-on. Once the interface appears on the page, please choose the desired mode. All drawings are Auto-Saved, revisit them anytime.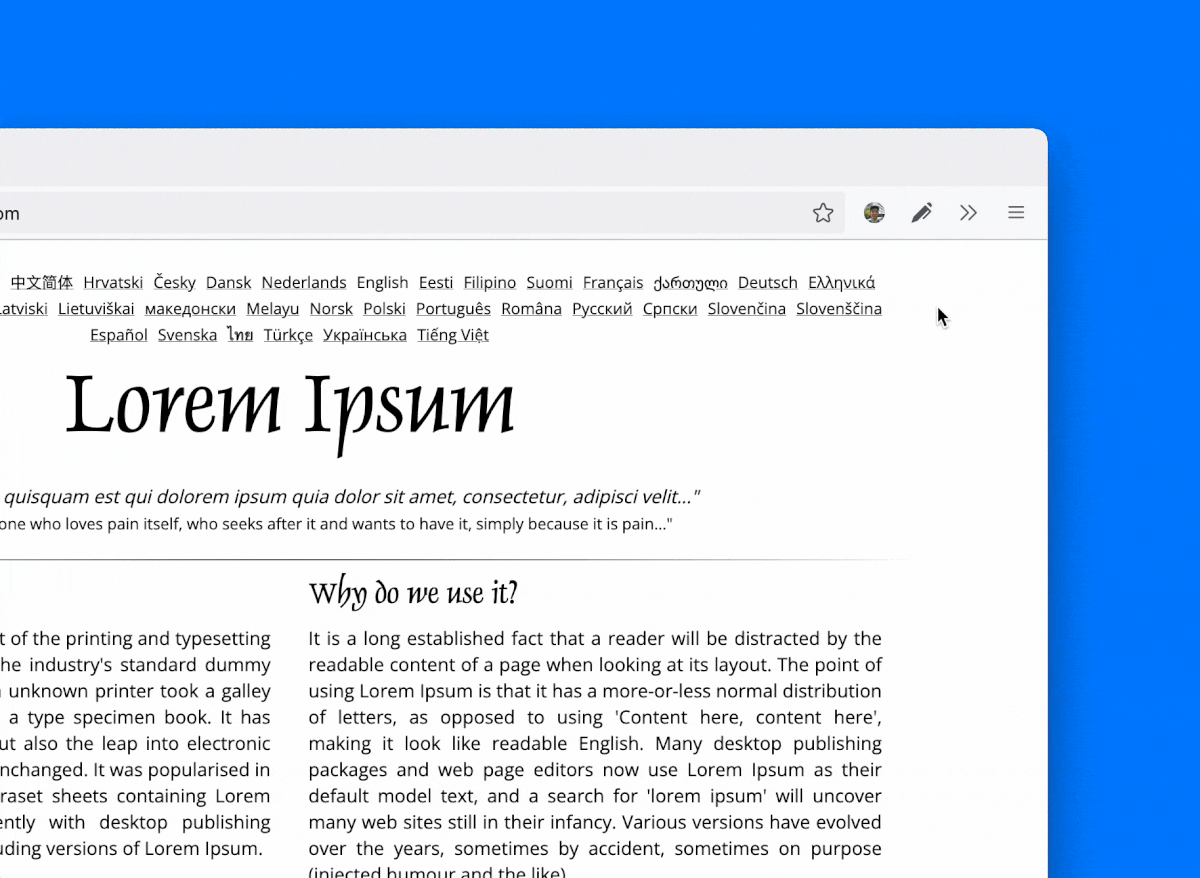 Status: Stable (expect bug fixes and minor updates)
Features
A Pen
A Eraser (Try Backspace to switch easily)
A Mouse Mode (Toggle with ESC Key)
The Pro tips!
Undo (With ⌘ Cmd Z)
Redo (With ⌘ Cmd Y)
And try right-click!

Copy (With ⌘ Cmd C)
Paste (With ⌘ Cmd P)
Save (Download as PNG)
Roadmap
Coming Soon - (No ETA):
Additional Brushes You should be able to choose between Pen, Circle, or Spray Brush.
Geometry You can drag and drop, remove, resize, or rotate and zoom objects on the screen.
Powered by
If you like this Extension, consider Donating or Contributing to these Projects:
Draw on Page Open-source Drawing Extension by leocompson. Marker has been forked from Draw on Page.
fabric.js 5.2.0 Open-source JavaScript project for drawing on the HTML5 canvas element.
Install
This Project has been created for Mozilla Firefox. A Browser for people not for profit. To support an open Internet there is no intention to officially release this Add-On for Chromium based Browsers. Why?